Penis Enlargement
We are among a handful of centers offering this life-changing procedure in the world!
Now you can gain up to 2 1/2 inches to your penis girth and length! Penuma® is the first FDA-cleared penile implant for cosmetic enhancement.
Developed by world-renowned urologist, Dr. James Elist, Penuma® has been successfully implanted in thousands of men since 2004.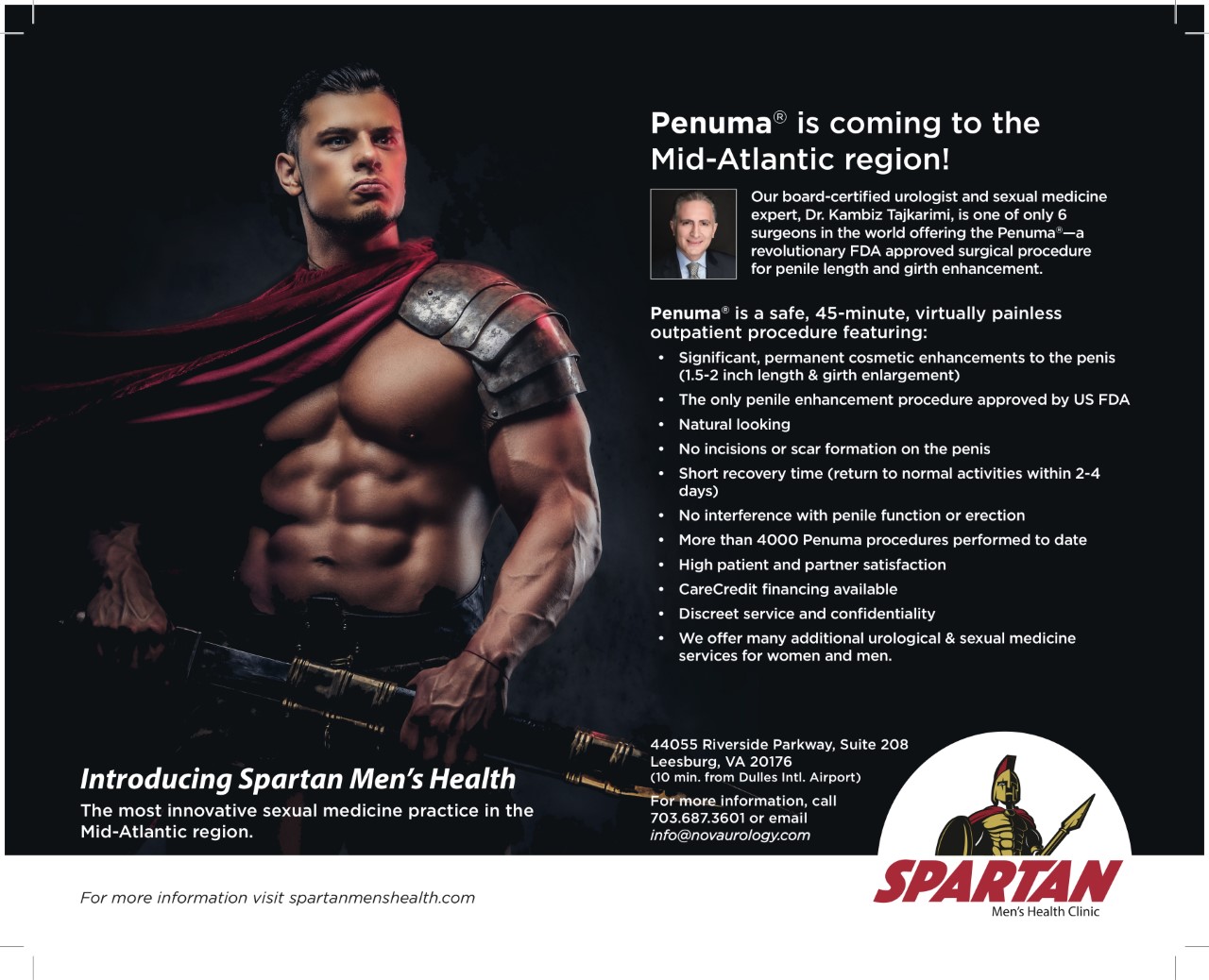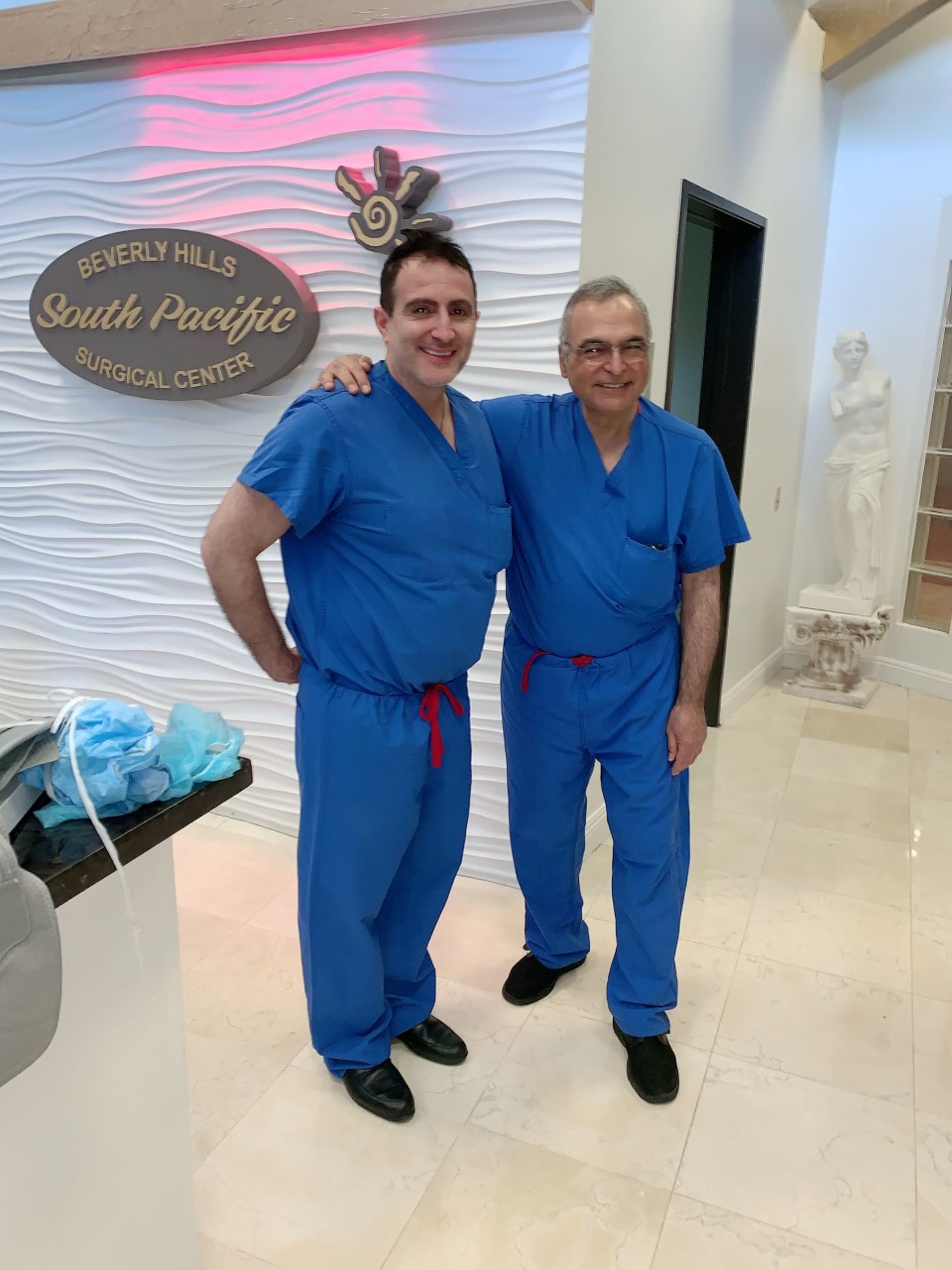 Selected Services & Procedures
Spartan Shockwave Therapy

Platelet Rich Plasma Spartan Shot
Advance Male sling for stress urinary incontinence

Penile Rehabilitation after prostate Surgery

Artificial Urinary Sphincter (AMS 800)

Male Pelvic Floor Therapy in our Office

Penile Duplex & Grayscale Ultrasound

Prostate Cancer Diagnosis & Treatment
GET STARTED HERE
Dr. Tajkarimi is ready to begin the conversations that will transform your life, build your confidence, and bring you the happiness that comes from looking and feeling better about yourself. Fill out our secure request form below to schedule a consultation with Dr. Tajkarimi.
Penuma Implant is coming to DC!
Penuma® is the first FDA cleared male enhancement cosmetic procedure and will be available soon in the Greater Washington DC region by Dr. Tajkarimi.
Developed by world-renowned urologists, Penuma has been successfully implanted in thousands of men since 2004.
Although fat injections and tissue enhancers have been used by some plastic surgeons in the past to augment the girth of the penis, in many instances, the results have been short-lived or not cosmetically pleasing.
The average erect penis is about five inches long and four and a half inches in circumference, according to a 1996 Journal of Urology study. Yet by one estimate, nearly half of all men think their packages are smaller than average. Although bigger is not necessarily better, many men have legitimate reasons to seek help, such as testosterone deficiency during puberty, obesity, hormonal deficiencies, genetics, etc. Whatever the cause, it's hardly news that men obsess about the relative size of their members and what that size says about them, physically but also socially.
Beyond its sexual function, the penis plays an undeniable function in the confidence of men in all cultures and races. The same way women seek plastic surgery to enhance their breast size and shape, and other cosmetic work, men have sought ways to improve their bedroom appeal.
Penuma is a crescent shaped silicone penile implant that is placed by expert penile implant specialists via a small incision less than one inch above the penis. The implant is placed over the length of the penis top and envelopes the penis. The procedure takes less than 45 minutes in an outpatient surgery center.
The effects of the procedure can be immediate. The flaccid penis can appear longer as the implant causes the penis to hang more prominently. Penile girth can also be significantly enlarged. Past averages have shown increases of approximately one and a half inches in girth though this is not a guarantee of your results. Patience is required during the healing process – for example, no sex for at least six to eight weeks (though individual healing progression and results may vary) – but once healed, the enhancement can be essentially permanent and basically undetectable.
When implanted, Penuma can be natural looking, reversible, and does not interfere with penile function. It does not make erections or sensations better or worse. It is not a treatment for erectile dysfunction, but Penuma is one of the most effective ways to improve the overall look of the penis.
Long-term safety data examining results for hundreds of patients show that the Penuma penile implant has a low rate of complications with the most common adverse events such as seroma, scar formation, infection, and temporary loss of sensitivity. Potential risks, complications, benefits, and alternatives will be discussed in detail in advance of the procedure.
Penis Enlargement Treatment
We are proud to be one of handful of PENUMA surgery destinations in the world.

PENUMA Implant Features:
Significant, permanent cosmetic enhancements to the penis

Natural Looking

Reversible

No interference with penile function

Implant is contoured by the surgeon to your individual size
Operative and Post-Operative Features
Short, outpatient procedure (i.e., 45-60 minutes)
No incisions or scar formation on the penis
Short recovery time (i.e., patient return to routine daily activities within 2-4 days)
Strong track record of effectiveness and patient and partner satisfaction
Can be performed before or after a penile prosthesis procedure for the treatment of erectile dysfunctionWe offer consultation for the Penuma procedure. The cost of consultation is deducted from your PENUMA procedure. Please contact us at 703-687-3601. CareCredit financing available.
Dr. Tajkarimi's Other Services
We invite you to contact us today at 703.687.3601 to speak to Dr. Tajkarimi about your medical needs, goals and ambitions.
Email us at Info@novaurology.com